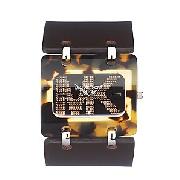 Michael Kors MK4127 Tortoiseshell Women's Watch
This glamorous watch from Michael Kors features a trendy bezel with tortoiseshell detail and a wide brown leather strap. The square brown dial has 15 ...
more info
£99.00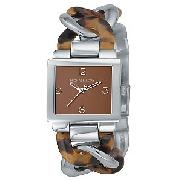 Michael Kors MK4132 Women's Twist Strap Watch
This trendy watch from Michael Kors has a unique strap with stainless steel and tortoiseshell resin entwined to achieve a twisted effect. The stainless steel ...
more info
£99.00